(marunouchi) HOUSE DJ | TIKINI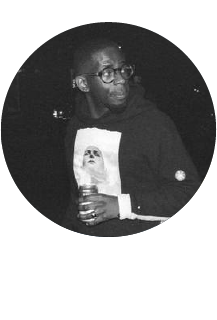 ロンドン出身の博愛主義者。現在、東京にてアーティスト/DJとして活動中。海外との繋がりを生かし、常に文化の最先端に立ってシーンに影響力を与え続けている。

A Philanthropist From London, now in Tokyo as an Artist, DJ and so much more. Recording, playing and promoting the freshest and most timeless cuts and ALWAYS standing on top of culture.
Has worked with; Aston Martin, British Luxury Brand Group (Lotus Elise release party, Hackett, more). Tommy Hilfiger. Frank 151. Topshop. Gelato Pique. TREAM. Metro Zu.A$ap Ferg. Just Blaze. DJ Clark Kent. DJ Yamez. Bok Bok. Roska. Girl Unit. Eric Lau. Samiyam. Mr.Ti2bs. The PSM. Ground Riddim (Chinza Dopeness). Jazzy Sport (Twigy, Groovemanspot & more). Oddjob Records (Afra & Yohey!). All Nude Inc (Zen-La-Rock). Diskotopia (A Taut Line & BD1982). Part2Style Records (Rub-a-dub market) and many more.