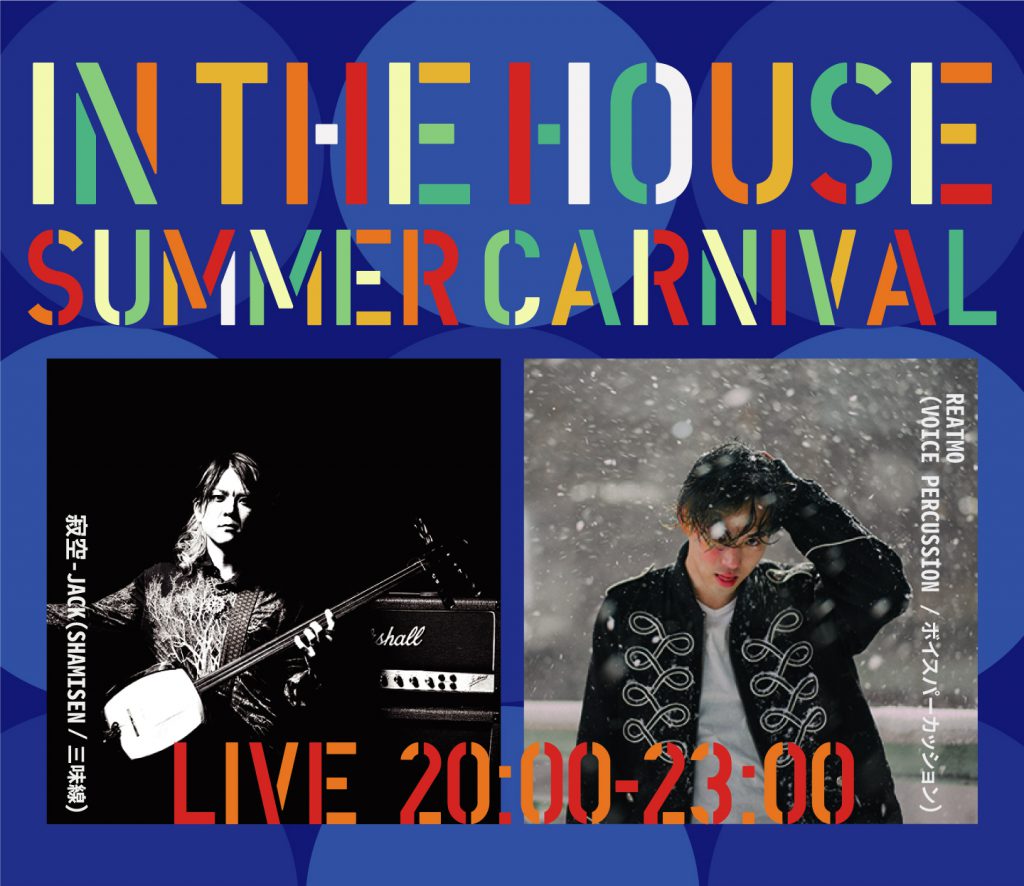 寂空 / JACK
東京を拠点に世界規模で活動しているシャミセニスト。自らを"シャミセニスト"と名乗り、独自のスタイルで三味線を追求し、伝統の枠からはみだした幅広い活動を国内外で展開。
http://shamisenist.net/
He has transformed the traditional Japanese sound of the shamisen into modern electric music incorporating the use of guitar effects and playing styles.

REATMO
口で様々な楽器音を奏でる「ヒューマン・ビートボックス」奏者(=ヒューマン・ビートボクサー)。 iPadなどの電子機材によってビートボックスや声を次々重ねていくことで楽曲を構築・演奏していく独自の奏法を持つ。
https://reatmo.net/
Human Beatboxer who won the Beatbox Battle Championship in US at the age of 19. While running livelooping system, he can loop and manipulate sounds made entirely by his mouth.